So, who are we.
Just an ordinary couple really. Lance and Mary are our names and we've been married for 30-something years and are hoping for the same again.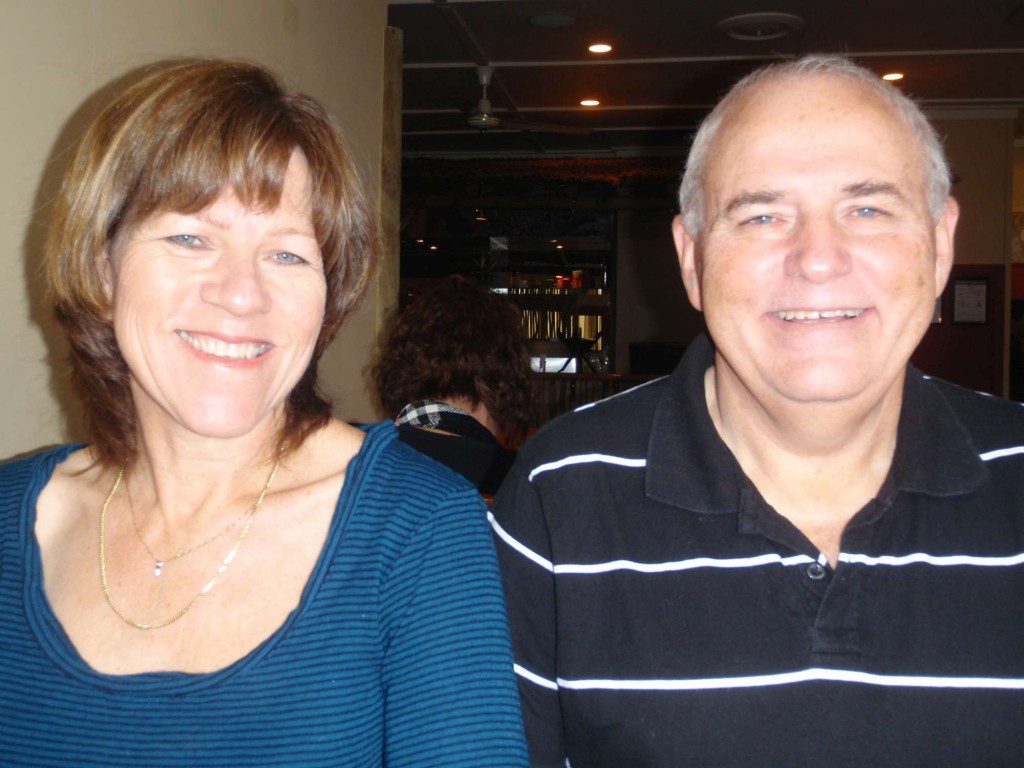 We're mum and dad to 3 delightful daughters, two of whom are married. So that makes us a mum-in-law (ooooh!!) and a dad-in-law (aaaaah!!)
We are also a grannie and a gramps. We have 3 grandsons. Luther and Zeke from our eldest daughter, Leanne and husband, Shannon.
Hey, does anyone really want to know all this personal stuff, anyway?? Well, if you don't you can just stop reading, can't you?? I'll never know!
Our second daughter, Dominique and her husband, Daryl, have also given us a grandson, Shaun. AND she is going to be adding to the family in November this year (2011)


– very poor planning as we will have just left!!
Our youngest daughter is Shannon – and yes it gets very confusing with two Shannon's in the family especially when we are all together! Try calling one and the other answers

(Update to her status @ 2011-07-29)
Where do we hail from
We are originally from South Africa (well, actually, Mary is from Zimbabwe) but in 1995 we uplifted ourselves, lock, stock and barrel, and resettled in New Zealand where we still live in Auckland.

Are we the adventurous types?
Absolutely not! Especially not Mary!!
What's the most adventurous thing I have done? Most likely my static line bungy jump from the Sky Tower in Auckland.
And Mary? I would say the catamaran charter we did with friends in the Whitsundays, off Airley Beach, Australia, a few years ago – see http://whitsundaysholiday09.madpage.com