Bit of an oxymoron that bad weather is good weather – or is it? Just like many things in life, it just depends on your perspective.
For instance, travelling down from Fernandina Beach to St Augustine it was cold, cloudy and windy. Quite miserable really! But, it was Saturday which is a bad day for travelling as every other weekend boater and his dog would be out on the water. As it was, the bad weather kept everyone at home and we had a pleasant, non-congested, non-bumpy journey

Also, we have been "stuck" on St Augustine since Saturday due to big winds and drenching rain.
If you look at the next photo, you can see how rough the water is on the far side of the dock and how calm it is on our side – just from the wind!!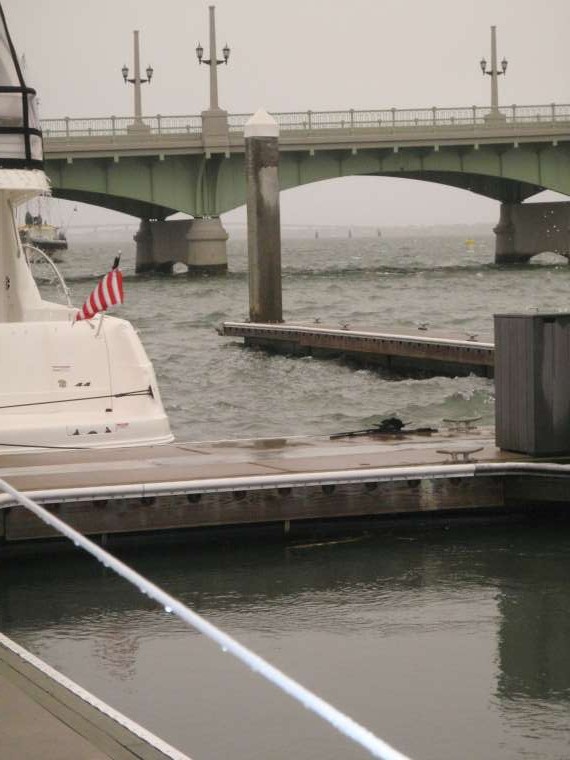 This one after some drenching rain overnight and a high tide this morning: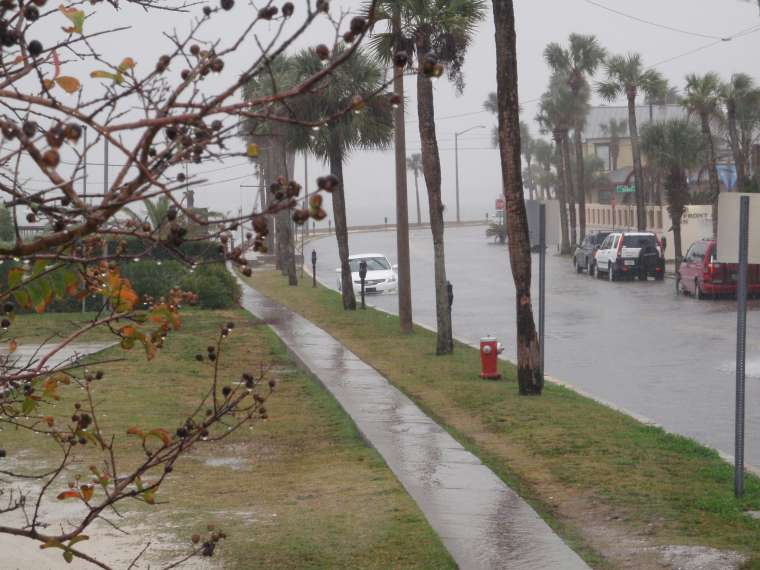 See the water level at that white car!!
Why do you think those palms need supporting??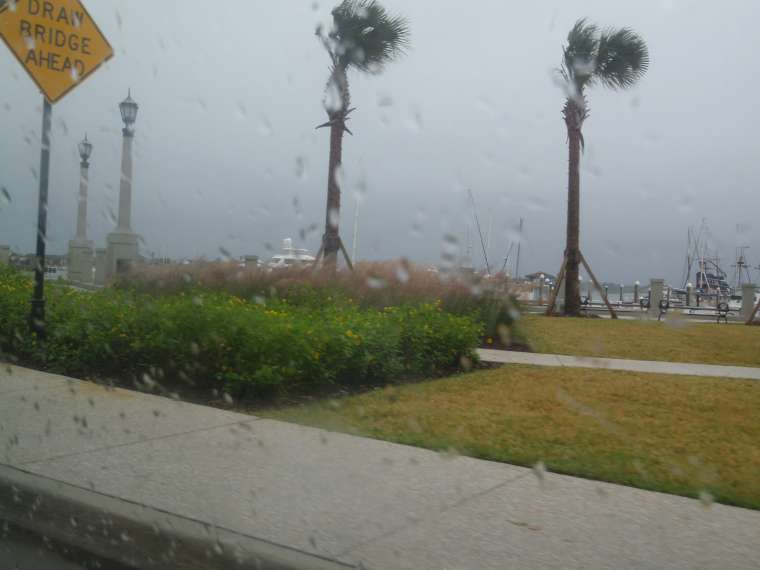 So, has it been a bad thing? Well no. It gave us time to get an extra support for the davits manufactured at short notice

It also gave us the opportunity to spend more time with Tom whom I've "met" on the Bayliner Owners Club Forum and he has given us some great chart books for the Bahamas and the East Coast of Florida!!
Tom also was kind enough to provide us with transport for some more provisioning as well as a sightseeing tiki tour of St Augustine. We then enjoyed a fabulous lunch with him and his wife at a local restaurant.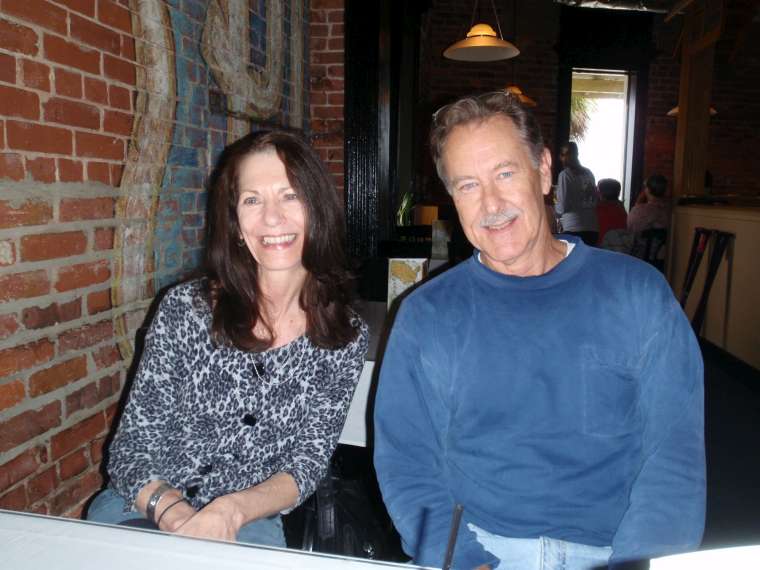 Great lobster bisque as a starter and Mahi Mahi as a main. This was my first introduction to Mahi and I am even more determined to catch the odd one or two or more on our trip to and around the Bahamas. It was yummy.
So, now everything has been stowed and it'll be an early start in the morning for the next section – probably to Daytona Beach but possibly to New Smyrna. We'll see. We'll be anchoring out so probably won't have internet access for a while!